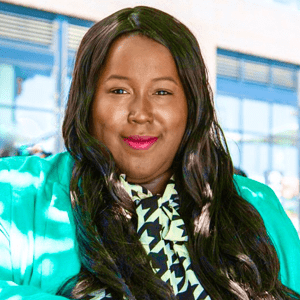 LATWYLA MATHIAS
EXECUTIVE DIRECTOR
LaTwyla Mathias is a political strategist and tireless progressive who uses her 12 years of political experience to produce dynamic and creative online campaigns. Originally from South Carolina, LaTwyla has worked in democratic politics and advocacy organizations across the east coast including Planned Parenthood, The SC House of Representatives, The National Coalition of STD Directors, and various other political and issue-based campaigns.
LaTwyla is a graduate of Washington and Jefferson College (Washington, PA) and most recently worked at The Campaign Workshop where she consulted on political and issue campaigns for almost 2 years. Her work was focused on direct mail, research, and digital programs for various clients across the United States.
LaTwyla lives in Washington, DC where she enjoys collecting vinyl records, trying new restaurants, and traveling.
ANNA SCHOLL
ADVISOR
Anna was raised in Virginia's Shenandoah Valley and graduated from the University of Virginia in 2006 (Wahoowa!). After working on a congressional campaign in Central Virginia, she moved to the big city: Washington D.C. As an associate at Kennedy Communications, Anna's work ran the gamut from research to direct mail to online communications.
A Virginia girl at heart, Anna moved back to Charlottesville in 2010 to work for Congressman Tom Perriello's reelection campaign. In June 2011, Anna joined ProgressVA as the founding Executive Director.
Anna lives in Albemarle County with her husband, Stephen, and her spoiled rotten puppy, Bartlett, where she can frequently be found making a big mess in the kitchen.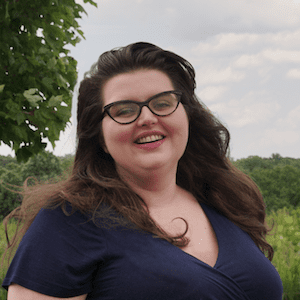 ASHLEIGH CROCKER
COMMUNICATIONS DIRECTOR
Ashleigh Crocker grew up in Charlottesville and caught the political bug for the first time in 2005, when she first volunteered for Tim Kaine's campaign for governor as a high school student. Since then, she has worked on a number of federal, state and, local campaigns, including both of Tom Perriello's campaigns for Congress in 2008 and 2010.
After graduating from JMU in 2012, Ashleigh started work in the development department at a local non-profit. Since then, she has enjoyed working with a variety of nonprofits and campaigns on fundraising and communications work, and she was thrilled to have the opportunity to move back to Charlottesville and join the team at Progress Virginia.
Ashleigh lives in Charlottesville with her husband, David. When she's not working hard to ensure progressive victories, she can be found at bettycrockersdaughter.com, where she creates and photographs delicious vegetarian food.
VANESSA CLINTON
PRESS SECRETARY
Vanessa Clinton grew up in Colorado and North Carolina and moved to Norfolk in 2009 after falling in love with a sailor. She earned a Bachelor's degree in Elementary Education from The University of North Carolina at Chapel Hill (GO HEELS) and a Master's degree in Literacy Education K-12 from the University of South Florida.
Vanessa's proud to call Virginia Beach home again, after living in both Florida and North Carolina courtesy of the U.S.Navy. When she is not reading about diversity, equity and inclusion in Virginia and the U.S., you can find her reading books about leadership and parenting or spending time with her family.
A helper at heart, Vanessa lives to partner with people and organizations, amplifying under-represented voices and working towards a better, more inclusive Virginia.
TIFFANY POTTER
COMMUNICATIONS MANAGER
Tiffany
Potter
comes from a deep communications background. After getting a degree in English Literature at the University of Maryland, she moved to Tucson, AZ for a gig in healthcare marketing and public relations. She relocated to NYC for five years and moved up the ranks to Editor-in-Chief of healthcare publications with national reach. Since then she's turned her attention to building a better world.
When not at work,
Tiffany
can often be found wrangling local democrats, heading up public relations committees, writing columns for the local paper, working to create systemic change in local governance, and grassroots organizing for local progressive candidates. In her rare downtime, she's a voracious reader, loves to ride her motorcycle, and work-out. She recently discovered the joys of backpacking and foraging in the Shenandoah Valley and is trying not to adopt additional long-coat Akitas.
KIMBERLY NARIO
DIGITAL COMMUNITY MANAGER
Kimberly grew up in Virginia Beach and attended VCU for theatre. Since then she has worked for nonprofits related to art, feminism, and immigrant rights. She performs stand-up and improv comedy and is a member of the Coalition Theater. There, she performs, teaches, and co-hosts an all BIPOC improv show, Not All White. When she isn't scrolling through Twitter and Instagram, she works on her podcast, Almost Nothing with Kimberly R. Nario.