In this blog post, I interviewed Equality Virginia Executive Director James Parrish on the evolution of Pride month and what's on the horizon of the legislative landscape for Equality Virginia.
Equality Virginia is a 30-year-old legislation and policy advocacy organization that advocates on behalf of the 240,000 LGBTQIA individuals living in Virginia.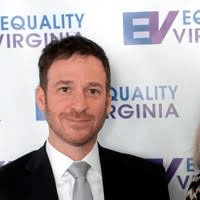 LM: What is the current landscape of the 2019 General Assembly on equality? Is there an LGBT Caucus?

JP: Before 2017, the only out members in the General Assembly were gay men. After the 2017 election, we had a transgender delegate, a lesbian delegate, 2 gay delegates, and a gay senator. We made tremendous progress in that election, but hope to elect even more delegates to be representative of the population here in Virginia. Currently, we do not have an LGBT caucus in the General Assembly. At least, not yet.
LM: June is a historic Pride month. Can you tell us why? Also, what are you celebrating this year?
JP: Over the years we've had some major wins as an organization. It's the 50th anniversary of Stonewall which led to the creation of Pride. We can see that evolution right here in Virginia and we have very large celebrations to prove it. Pride offers a safe space for our community, but stigma still exists. For us at Equality Virginia, we are celebrating that we won marriage equality in 2015 and we've stopped discriminatory legislation such as numerous bathroom bills and fought for inclusive policies for our community.
LM: 2019 is a huge election year in Virginia. What are your advocating for this month and beyond?
JP: Right now there is no protection against discrimination for LGBTQ individuals for housing, public employment, public accommodation, and business services. We are also fighting for LGBTQ inclusive policies in schools, better healthcare policies for transgender individuals, and adding marriage equality to the constitutional, to add further protections despite Supreme Court decisions.
LM: In the upcoming legislative session in January, what should we keep our eye on?
JP: The Senate has passed protections against discrimination for LGBTQ individuals for housing and public employment for years. Unfortunately, but the House of Delegates will not move because of the motives of one person.
LM: Are you willing to share who that person is?
JP: It's Speaker of the House Kirk Cox. Speaker Cox did not allow even a hearing in the House, despite bipartisan support for it. Republicans support this non-discrimation legislation but Speaker Cox does not. Virginia needs to know that Cox prevents even his own party from moving forward. People should know that even as a taxpayer, I fund a government that could refuse to employ me. We were hoping to be celebrating a first-in-the-South victory on this legislation but Speaker Cox stood in the way.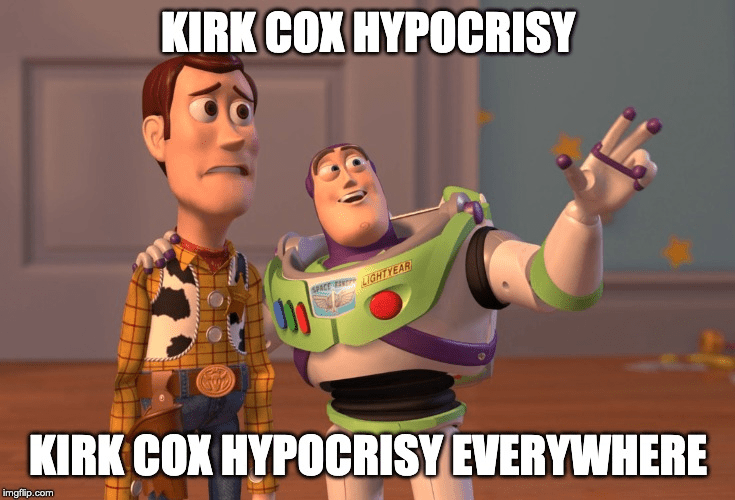 LM: Now that we know what's coming this year, how can allies support the work of Equality Virginia?
JP: Here are 5 ways to help:
Call out Speaker Cox for blocking the employment and housing non-discrimination bills. Twitter: @SpeakerCox
Ask your local leaders to join Local Leaders for Fairness.
VOTE ON NOVEMBER 5TH!
Read our candidate questionnaires and endorsements.
Sign up your favorite business to Equality Means Business.
LM: Lastly, what do you see for the future in Virginia?
JP: Equality Virginia's mission is to ensure that our elected leaders support LGBT people. Once we achieve that we will have nondiscrimination protections, inclusive schools, equity in health care, and hate crimes protections.
For more information on policy, legislation or endorsements, visit https://www.equalityvirginia.org/ .
Check out our other blogs on LGBTQ legislation and policy: