The deadline to request your absentee ballot is Oct. 23. We aren't there quite yet, so do not distress—we've got you covered. This election season is like no other—more on the line, more ways to vote, and fewer (none, actually!) excuses to not vote. But the time to make your voice heard is drawing to a close.
Thanks to new legislation passed to help ensure safe and secure elections, registered Virginia voters may request an absentee ballot without giving an excuse. You don't even need a witness to return your ballot this year. Not bad for a state that just two years ago was ranked as the second-hardest state to vote in, second only to Mississippi. Yikes! Big props to all of us who voted in this new batch of legislators last year who made this possible!
The last day to request an absentee ballot be mailed to you is Friday, October 23rd. Requests are due by mail or in-person by 5 p.m. or via the secure online citizen portal by 11:59 p.m. Voters can continue to cast their ballots early in-person at a registrar's office or satellite voting location through Saturday, Oct. 31 at 5 p.m. If you like data, you are set! Thanks to a unique barcode system, Virginia voters can track ballot applications from start to finish. Tools are available to confirm your mail ballot application status, confirm your ballot on its way to you, and confirm your ballot has been received.
Choose a voting plan that is convenient for you and your unique schedule. Pop into your local elections office for in-person voting through Oct. 31 (check your location and hours here), or return your absentee ballot to a secure drop box at the local registrar's office or a satellite polling location. You can also return your ballot on Election Day to a dropbox at your polling place and avoid any potential wait.
However you decide to vote this year, please make a plan, take action, and cross this one, crazy-important thing off your to-do list. You can even do it today…*nudge* *nudge*
Voter deadlines & important dates
Oct. 23: Deadline to request an absentee ballot
Oct. 31: Last day to vote early in-person
Nov. 3: Election Day. Polls are open from 6 a.m. and close at 7 p.m. (if you are in line by 7 p.m. you can vote).
Not sure who is on the ticket? We have a plan for that.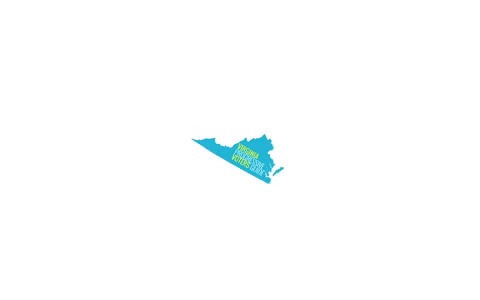 Check out the Virginia Progressive Voters Guide. We've gathered detailed candidate information and endorsements, customized to your location, so you can make an informed decision in this election.
You have a few choices to make in addition to the Presidential and Vice Presidential ticket. Two Constitutional Amendments are on the ballot this year, as well. If passed, Amendment 1, the Redistricting Commission Amendment, would enshrine in our state constitution the power for politicians to pick their voters instead of voters choosing their representatives. Amendment 1 is a hard 'no'— the power needs to stay with the people, not power-hungry politicians. The other proposed Amendment would exclude veterans residing in Virginia who have a disability 100% connected to their service from paying property tax on one vehicle. If it sounds a little heavy or dry, no worries, we broke it all down for you in the Guide.
You've voted, now what?
All elections matter, but this one more so than any in our lifetimes. Together, we have the power to vote in change. We need to join together with people from all walks of life to vote in record numbers and demand that every single vote is counted. Start by being a voter and follow up by getting three of your friends or family to vote.
We will need patience and not to expect Election Night results. In the past, the media relied on exit polling and precincts reported to call the results. Those standards do not apply in this new normal of pandemic voting. A record-breaking number of Virginians are choosing to vote absentee or early this year—absentee ballots will only begin being counted after polls close on Election Night. But that's just the beginning—as long as the ballots are postmarked before the 7 p.m. poll closing time on Nov. 3 and arrive before noon on the Friday after Election Day, they still need to be counted and verified!
When the results don't come rolling in, we should celebrate. It means Election Officials are using rigorous security measures to ensure every vote is counted and verified. It means the system is working.
Protecting democracy and our future by making sure every vote counts is worth the wait. There are more ways to conveniently, safely, and securely vote than ever before. Make sure your vote is among those being counted by tracking your ballot. Vote early or vote absentee today! (If you already have— well, done! seriously— now go tell three more people to vote.) For more information, visit voteva.us.
Check out our other stellar blog posts:
Don't Know Who To Vote For? Check Out Our 2020 Progressive Voters Guide
The Personal Is The Political––Are You Registered And Ready To Vote?