This November 5, we have a once-in-a-lifetime opportunity to elect a progressive majority to Virginia's General Assembly. If we win in Virginia, we'll be able to actually get work done in the commonwealth! Imagine that! We won't have Republicans blocking the advancements that we need to make in raising teacher salaries, passing commonsense gun safety measures, protecting health care access and abortion rights, and fighting for a future where all of us can thrive––no exceptions!
Check Out Our Virginia Progressive Voters Guide
But first, we need you to get informed on who is running for office in your area. So, we crafted this amazing Virginia Progressive Voters Guide with recommendations on progressive candidates running in all 140 seats of the General Assembly, plus candidates running for office in 8 localities. The staff at Progress Virginia spent a couple of months researching all of these races by conducting careful analyses of the candidates and compiling them all in the Progressive Voters Guide! We did y'all good by serving up this guide!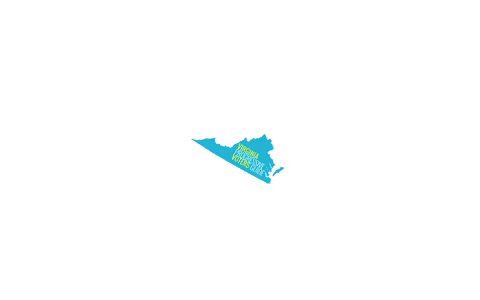 A Progressive Majority in Virginia Will Bring Progress, Duh
We cannot stress enough the importance of the November 5 election. Virginians will head to the polls to cast ballots for races where every seat of the House of Delegates and State Senate is up for grabs. Our state legislature has a huge impact on our daily lives––it makes decisions on a wide range of issues like education, healthcare access, reproductive rights, gun safety, and the environment and those decisions have more influence on how we live day to day than those made at the federal level.
The party that wins in this election will have the power to re-draw both state and congressional voting district lines. Last time around when voting districts were drawn, Republicans packed African-American voters into districts to weaken their voting power. The districts were so bad that a federal court ordered them to be redrawn. Progressives won't let that happen because we want to reform the redistricting process to ensure rules are followed that protect communities of color and ensure everyone is able to have an equal say in choosing a representative of their choosing.
To get this progressive action on the right track, we need you to VOTE! And not just you, but everyone in your family that's over 18, your neighbors, and your co-workers. The 2019 election is considered an off-year election with expected low voter turnout, but we want to prove the naysayers wrong and show them how much Virginia wants a progressive future with historic numbers at the polls on November 5!
Share the Virginia Progressive Voters Guide and VOTE!
If your friends and colleagues tell you they don't know who to vote for, then point them in the direction of our Virginia Progressive Voters Guide! Share it on Facebook and Twitter if you'd like! Get ready for progressive change in the Commonwealth and also, check to make sure your voter registration is updated. Polls are open on November 5 from 6 am to 7 pm––you can find your polling location here and remember to take your photo ID!