Hero – Delegate Delores McQuinn
Over the past few weeks, a great many legislators have come forward to speak about how they once felt while living under the rule of conservative lawmakers. The fierce and fabulous Sen. Mamie Locke addressed the Senate last week on the legacy of the Confederacy, and icon Del. Danica Roem did the same in the House about living as an openly transgender woman last Friday.
This week, Del. Delores McQuinn showed her strength and courage when she stepped up and confronted the consequences of her bill to allow localities to remove Confederate monuments. Instead of shying away from talking about the bill's more difficult aspects, she spoke eloquently of how the conversations that would result from the bill's passage would in all likelihood be painful, but necessary.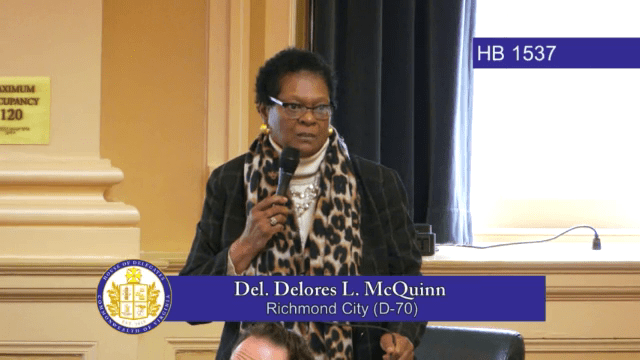 She made it clear that if the true history of the Commonwealth had always been told—a history including the contributions, sacrifices, and exploitation of Black Virginians—then perhaps the debate about these statues would not be necessary. A fitting message, especially during Black History Month.
Del. McQuinn was fearless and forthright in challenging Republican lawmakers who have yet to acknowledge the consequences of the state choosing to exclusively celebrate the contributions of white Virginians.
So, today we celebrate Del. McQuinn for her exceptional brilliance, bravery, and honesty in bringing a long-overdue reckoning to our legislature and Commonwealth!
Zero – Delegate Michael Webert
On Tuesday morning, just as the House was preparing to review their last set of historically progressive legislation before crossover, the day's floor session opened to an unexpectedly partisan—and needlessly hostile—invocation. Most faith leaders who visit the Capitol are grateful for the opportunity to address our state's lawmakers and strive to convey goodwill.
However, this was not the case when Del. Werbert's guest, Dr. Robert M. Grant from The Father's Way Chruch, spoke on Tuesday morning.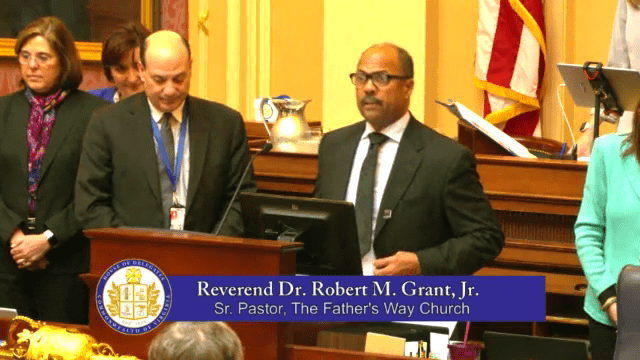 In an unexpectedly divisive rant, Grant chose to spew vitriol which warned the House of Delegates that they were bringing "God's wrath" down upon the Commonwealth for such egregious sins as giving women access to healthcare and allowing Virginians to marry the people they love. 
Many Democrats left the chamber in pure disgust. Even a few Republicans were so uncomfortable that they moved to the back of the room. After nearly five solid minutes of fire, brimstone, and senseless rhetoric, Speaker Filler-Corn had heard enough and banged her gavel to put an end to Grant's tirade.
It is deeply disappointing that Del. Webert and other Republicans are willing to undermine a tradition designed to bring the House of Delegates together. We will continue to work in order to send the clear message that hate has no place in our Commonwealth or the halls of our General Assembly!