Hero- Senator Mamie Locke
This week, Virginia Senate icon Senator Mamie Locke showed us all once again why she's the Virginia Senate's Democratic Caucus Chair and why we will forever stan. On Monday, she opened up about her experience as a Black woman living in a state that still honors the treasonous actions of the Confederacy in order to shine a light on the human cost of keeping Confederate statues in the Commonwealth. In a committee hearing room full of racists, she told them exactly what they needed to hear. Her bill, SB183, was approved by the Senate Local Government Committee and will be heard on the Senate floor next week.
Then on Tuesday, she took a strong stand on the Senate floor for voting rights by defending her bill, SB65, which repeals Virginia's requirement that voters present an approved photo I.D. in order to cast a ballot in an election. Despite attacks from Sen. Obenshain, Sen. Locke held her ground by refusing to yield to his baiting questions. Can we go ahead and claim "I will not yield" as the new "Reclaiming my time"? Congresswoman Maxine Waters would be so proud.
So, this week we celebrate the incredible Sen. Mamie Locke for showing all of us what it means to be woke, melanated, and still fighting to make the Commonwealth brighter and more inclusive!
Zero – Delegate Wendell Walker
In what can only be assumed to be an allergic reaction to bipartisanship and commonsense, Delegate Wendell Walker attempted to kill his own bill to remove a statue of Harry Bryd, former Democratic governor of Virginia. Bryd is widely known as the architect of Massive Resistance, for his segregationist policies, and support of Jim Crow. It's clear that all is not well on the other side of the aisle.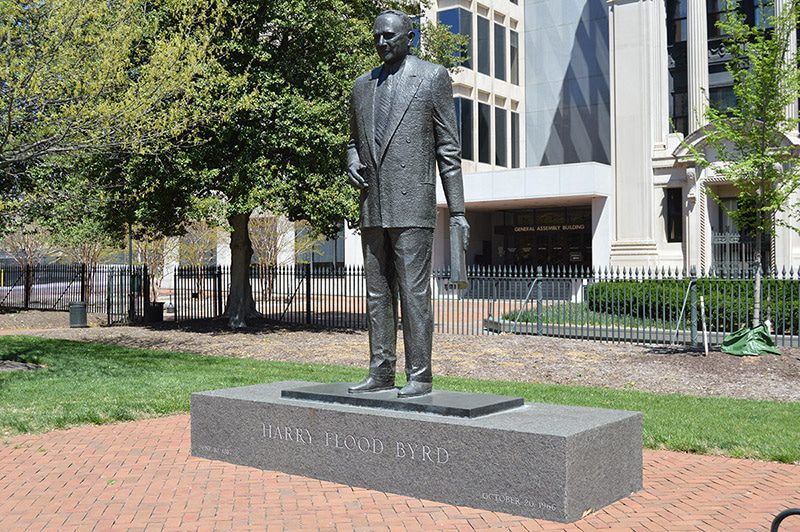 Walker initially submitted the bill in response to Democrats' efforts to remove Confederate statues throughout the state. His goal was presumably to show Democrats how it felt to have someone try to remove honors and recognition from a racist figure in their past. Apparently, he was surprised when it turned out most of them felt pretty good about it!
Democrats overwhelmingly expressed support for the bill, at which point, Walker changed his tune and decided to try to kill it. The House Rules Committee ultimately voted to let the bill go by for the day on Monday rather than kill it. Majority Leader Charniele Herring said she wanted to hear the Delegate's reasoning behind wanting to kill his own bill, which, admittedly, will probably prove interesting. 
So, it looks as if we'll all have to wait until next Monday for the conclusion of Del. Walker's bizarrely nonsensical chapter of the 2020 General Assembly session.