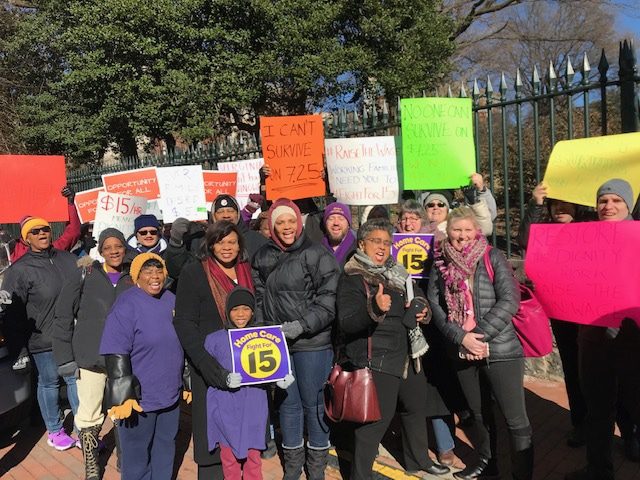 For the first time since we started introducing bills to increase the minimum wage to $15 per hour–the last time Virginia raised the minimum wage was in 2009 –we won a major victory! On Monday, the Senate Commerce and Labor Committee voted to pass a $15 minimum wage! While this is a huge victory, we still have work to do. The next step towards making a $15 minimum wage a reality for all Virginians is passing it in the full Senate.

The bill will be debated and voted on Monday, so email your senator today and tell them what a $15 minimum wage would mean to you and your family.

Last year, we interviewed three minimum wage workers and they told us what it would mean for them if this bill became a reality. Jackie Short said that if the minimum wage increased, "It would be relief. I could breathe. I could sleep at night. No more tears or thinking about how I can pay for things."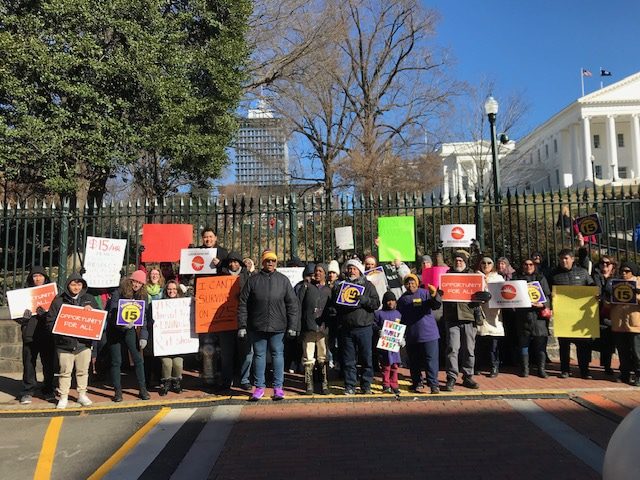 Increasing the minimum wage is good for everyone. It means more money in people's pockets so that hardworking families don't have to choose between putting food on the table and keeping the lights on. Not only that, but raising the wage is a shot in the arm for our economy, giving working families more money to spend, which in turn gives our community businesses more customers.

Raising the minimum wage is a win-win for everyone. So call and email your senators right now to make sure they know you support increasing the wage.

This is the closest we've gotten to passing the minimum wage, and it feels great to have gotten this far. But we must keep the pressure on senators to make this happen for members of our community who need it the most. Email your Senators today and tell them to raise the wage for Virginia families.