Throughout the pandemic, farmworkers have been out in the fields, busting their butts and risking their lives so we can eat. They work so hard harvesting crops, but some only take home $60 for a full day's work. ? No one deserves such low pay for such hard work. In Virginia, this is allowed because of a Jim Crow law that created a loophole that allows farmworkers to be paid less than the minimum wage.
When Virginia celebrated the minimum wage increase on May 1, we were ecstatic for the tens of thousands of workers who got the wage boost. But we also remembered the thousands of farmworkers that weren't included in the increase. This year, the General Assembly could have voted to increase the minimum wage for farmworkers, but conservatives in the Senate defeated the bill. We're going to keep fighting for justice for farmworkers in the Commonwealth so that every working family has the opportunity to thrive and raise their families with dignity.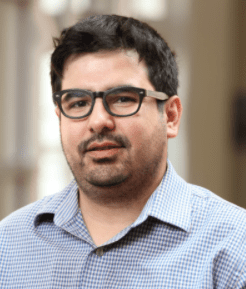 We recently spoke with Manuel Gago, an organizer with the Legal Aid Justice Center, about the conditions that farmworkers work and live in. He spends his time traveling around Virginia to meet farmworkers out in the fields to hear their stories and find ways to work together so farmworkers can get paid a just wage. Not only is Gago out on the frontlines of the fields, but he's also out in full force during the General Assembly session, advocating for farmworker rights. Check out our interview with Gago and find out what more we can do to raise the wage for Virginia farmworkers!