Mobile billboard around shipyard event calls on Trump to disclose Russia ties, tax returns
Newport News, Va. – As President Donald Trump traveled to Newport News, Virginia, today, he couldn't escape growing questions regarding his administration's ties to Russia. A mobile billboard sponsored by Progress Virginia circled the speech venue at Newport News Shipbuilding, demanding an investigation of Trump's financial ties to Russia and Vladimir Putin. Meanwhile in Washington, congressional leaders began calling for the resignation of Attorney General JeffSessions, who apparently failed to disclose contacts with the Russian ambassador during his congressional confirmation hearing.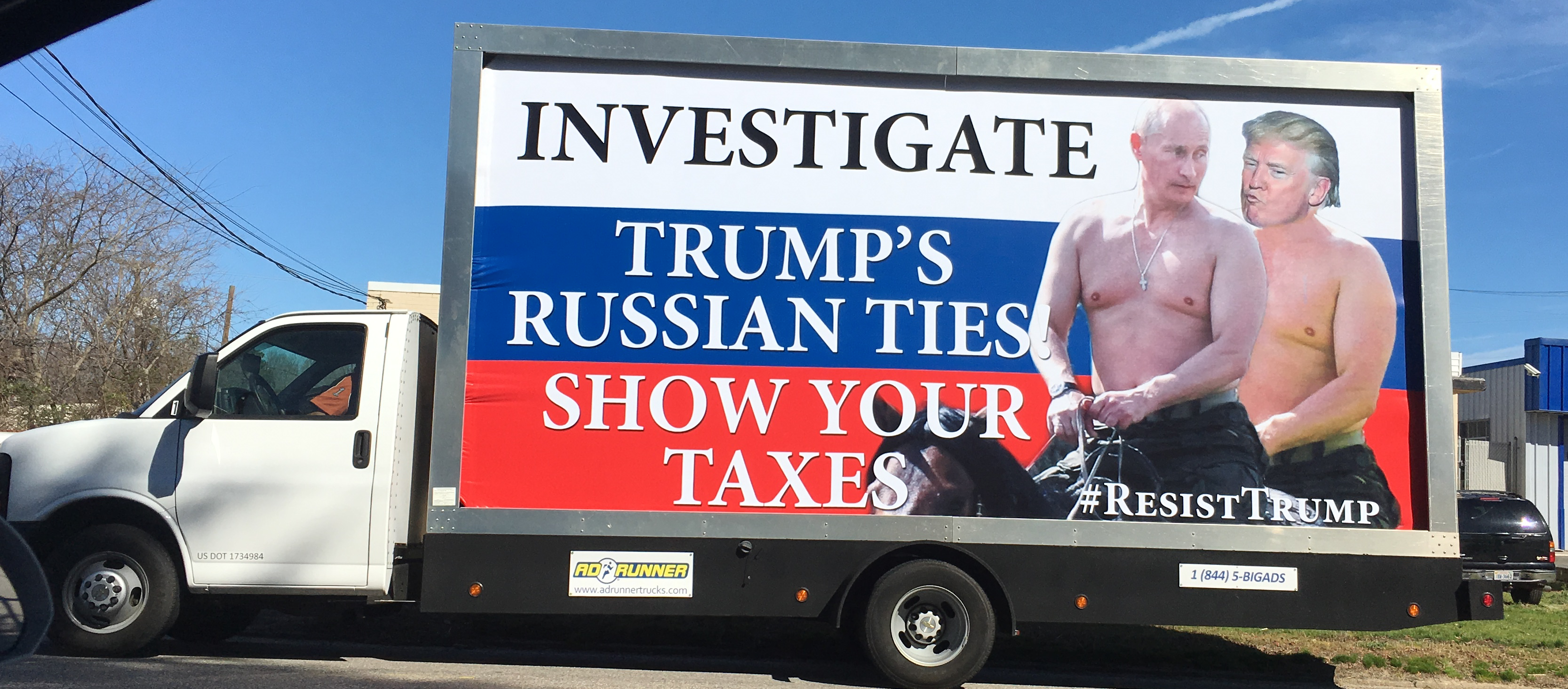 "Questions are swirling fast and furious regarding Trump's ties to Russian oligarch Vladimir Putin," said Progress Virginia executive director Anna Scholl. "Virginians and Americans are concerned: is our President serving our best interest or that of a foreign power? President Trump can easily put these questions to rest by releasing his taxes and clearing the way for an independent investigation into his ties and Russian meddling in the election. Virginians deserve a President who puts us and our families first, not his own business interests or those of a shadowy foreign leader."
To download b-roll video of the truck on the road in Newport News today, click here.