Every 4th of July, Americans come together to celebrate the original thirteen colonies' independence from Britain in 1776. I've always wondered about the first hundred or so July 4th celebrations. Were the enslaved Africans working on plantations throughout America celebrating? Did anyone see the irony of commemorating freedom while enslaving men, women, and children?
Instead of celebrating July 4, 1776, a day where my ancestors were still trotting in the fields, I celebrate Juneteenth.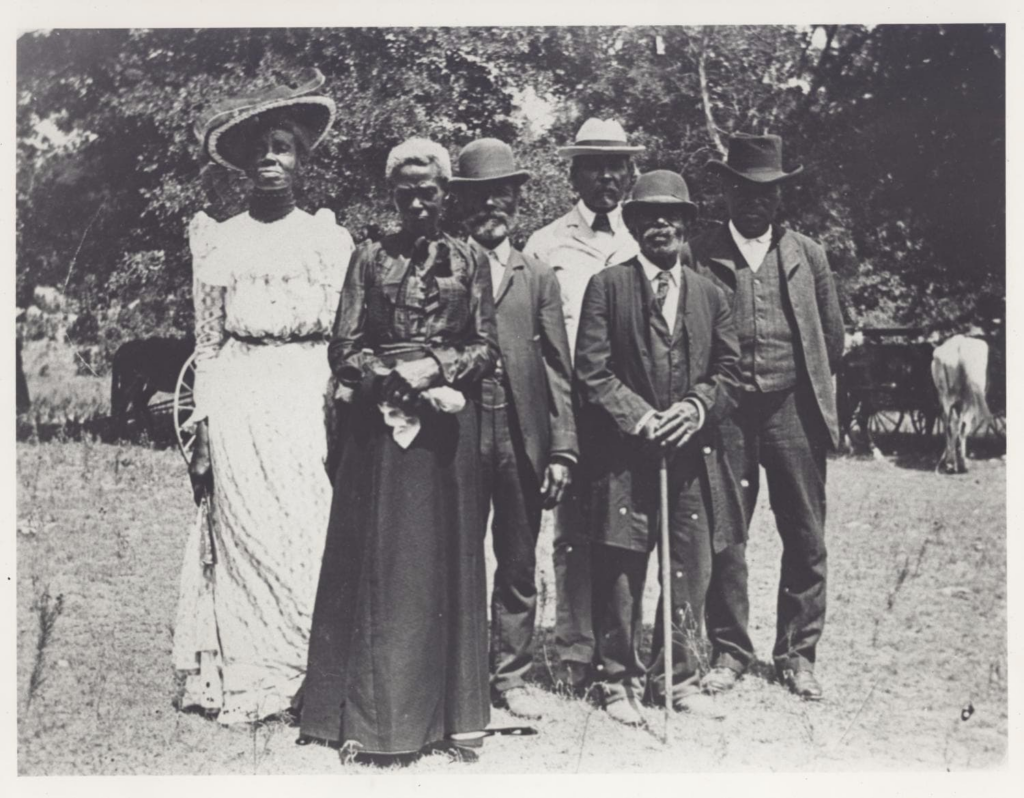 Juneteenth–A Time to Remember Our Ancestors
Juneteenth commemorates the day–June 19,1865–on which Union soldiers arrived in Galveston, Texas, and brought news that slavery had been abolished some two and a half years earlier. Greedy plantation owners failed to relay this information to enslaved people in order to save themselves more time and money. Under the chattel slave system, enslaved Africans were treated as the personal property of plantation owners and were bought and sold like commodities. Family ties and relationships came secondary to profits.
Today, Juneteenth should be a time to reflect on our history and to celebrate the strength of those early African Americans, but due to hundreds of years of white- controlled history, this holiday is often unknown and overlooked. Juneteenth is a large part of our painful history–a history that is intrinsically entwined with Virginia's painful history.
2019 marks the 400 year anniversary of the first recorded account of enslaved Africans arriving in Virginia. Virginia had one of the largest slave populations with over four million enslaved people. When the transatlantic slave trade ended in 1807, Virginia became a breeder state. Countless enslaved Africans were sold off the auction blocks in Shockoe Bottom in Richmond–the former capital of the Confederacy where statues paying homage to pro-slavery figures still dominate the landscape .
Fast Forward 400 Years And Racism Is Still Going Strong
It's 2019 and even our "progressive" Governor is still a racist. Governor Ralph Northam has flip-flopped on whether or not he was in a yearbook photo of two people wearing blackface and a KKK costume and he's not alone. Virginia's Attorney General Mark Herring admitted that he appeared in blackface at a 1980 party. Racist costumes aren't the only thing holding Virginia back. Predominantly African American communities receive less funding for public education programs and an increased amount of school discipline as compared to predominantly white communities.
The racial disparities found in Virginia's judicial system are abundant. People of color, low-income people, and women are feeling it the hardest. African Americans are more likely to be stopped by police, arrested, detained before trial, and given harsher sentences than white people. In fact, Black Virginians make up only about 20% of Virginia's population, but they comprise 43% of Virginia's jail population.
Governor Northam just announced the creation of a Racial Justice Task Force to identify and make recommendations to address Virginia laws that were intended to or could have the effect of promoting or enabling racial discrimination or inequity. But how can someone who has openly reveled in racist tropes be trusted to facilitate a task force tasked with eliminating racial injustice?
Antm Missj GIF from Antm GIFs
If people like us come together and push for policies that increase racial equity, we can ensure that everyone in our community is treated with dignity and respect. No exceptions. I invite you to join Virginia For All of Us, a campaign to unite us around our vision for the future and to build the kind of commonwealth we want to live in.
Happy Juneteenth!
Thinking of ways to celebrate Juneteenth? Check out these events:
June 14-16 A Freedom Celebration
June 15 3rd Annual Juneteenth Black History Bike Tour
June 19 A Time to Reflect and Rejoice Juneteenth
Read more about Black history in Virginia: