This country has a mass incarceration problem–the U.S imprisons more of its citizens than any other nation. The problem is particularly bad in the Commonwealth. In fact, Virginia jails 1.5 times as many people as the national average before they've even been convicted of a crime.

That means that people who haven't been found guilty of a crime–people who are INNOCENT–are stuck in jail cells away from their families and jobs because they can't afford to bail themselves out. 46% of people in the state's jails aren't there because they were convicted of any crime.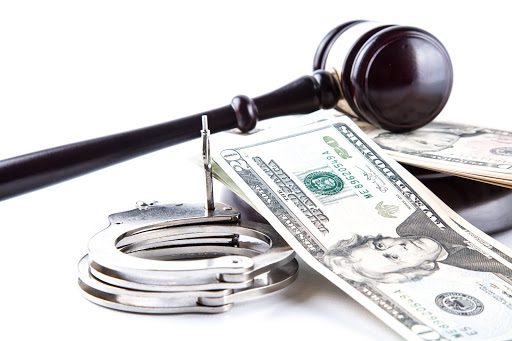 Two Different Worlds
Cash bail is a practice of allowing people to pay to be released from custody before their hearing. People can get out by paying money or pledging their property to the court, which may be refunded if suspects return to court for their trial.

Under the current cash bail system, a person who has the money, i.e. rich people, can be released from jail as soon as they pay bail, no matter how violent the crime or the severity of it.
However, a poor woman arrested for a nonviolent misdemeanor such as cashing a bad check could spend weeks in county lockup simply because she doesn't have the money to pay bail. This is unfair and punishes people just because they're poor.

We need to change Virginia's cash bail system to stop the present two-tiered criminal justice system that favors the rich while criminalizing the poor.

Virginia's cash bail system also sheds light on the racial inequity plaguing the state. Black Virginians make up only about 20% of of Virginia's population, but they comprise 43% of Virginia's jail population. Changes need to be made to the system to keep communities safe without punishing low-income Virginians because of their inability to come up with bail money.
End Virginia's Cash Bail System
A person's wealth should not determine whether they get to post bail quickly or languish in a jail cell before trial. Regrettably that's not the case. 451,000 Americans are sitting in jail, simply because they can't afford bail. Women of color are hit especially hard by the cash bail system–Black, Latinx, and Indigenous women make up only 29.9% of the total population but comprise 46.6% of the incarcerated population.

Most women in jail are charged with nonviolent crimes, so why should they be stuck in a jail cell because they can't post bail? On average, Black and Latinx women who could not meet bail earn less in a year than the average $10,000 bail.

Cash bail on non-violent charges perpetuates a cycle of poverty. Pre-trial incarceration has a devastating impact on women, families, and communities. A few days in jail can lead to wage losses and even job termination. For women struggling to survive, a loss of a job puts them at risk for losing their housing and custody of their children.

This year, Commonwealth Attorneys across the state announced this year that they were ending cash bail systems in their offices. In October, Virginia Attorney General Mark Herring announced that he supported reforming the state's cash bail bond system, saying that too many nonviolent offenders were stuck in jail because they couldn't afford to pay bail.

We need to put pressure on the General Assembly to end cash bail for everyone across the state. A coalition of organizations in the Commonwealth is working to reform the cash bail system by launching Virginia For All of Us, a campaign dedicated to promoting strong and healthy families, communities, and democracy for all Virginians. We need your help in ensuring that women don't miss more time away from their families.

Find out more about ending Virginia's cash bail system and sign on as a co-sponsor of Virginia For All of Us today!