National Minority Mental Health Awareness Month was last month! July was meant to serve as a time to increase public awareness about mental illness among minorities. It's inspired by a woman named Bebe Moore Campbell, an actor, writer and co-founder of the National Alliance on Mental Illness (NAMI) Urban Los Angeles.
"But, why do we have a health month specifically for minorities?" you may ask.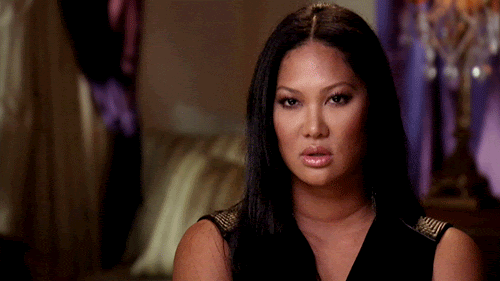 As someone who previously worked on a project focused on mental health within the Black community, this question came up a lot. The answer is the troubling lack of access to mental health services for the Black community. 
After the consecutive shootings of Philando Castille and Alton Sterling by police in 2016 and the devastation experienced by the Black community in the aftermath, a group of peers and I found that there was a collective need for mental health services geared toward our community. So, we formed a grassroots effort called The Black Minds Matter Project (BMMP) in Richmond. We wanted to help people access the treatment they needed.  
Somehow, in a city that is about half Black, therapists of color are hard to come by. Therapists of color that are affordable? Even harder. With the BMMP, we held workshops that focused on social stigma surrounding mental health treatment. 
More than once in a group setting, someone shared that they were told to "pray about it" when they gathered the strength to ask for help regarding anxiety or depression. Everyone is entitled to their own individual spirituality and religious practices, but no one deserves to be shamed about seeking a licensed mental health professional.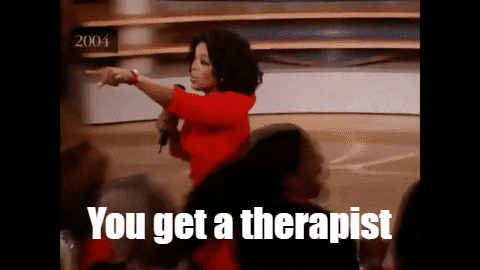 What people don't seem to realize is that mental health issues are handled differently depending on which community you're from. Approaches and solutions are not one size fit all. While there are definitely racial undertones to the way we respond, I believe that we as a society are collectively unsympathetic to those who suffer from mental health issues, especially minorities.

Staying Silent Doesn't Erase the Issue
And why aren't people getting treatment for their mental illnesses? 
For a lot of folks, the lack of health coverage or other forms of accessibility, such as transportation, serve as barriers to medical treatment. Luckily, Virginia expanded Medicaid last year, which includes coverage for mental health services. Almost 50% of those receiving Medicaid in Virginia identify as Black or Latinx. 
While the coverage gap is smaller, there are still many who fall through the cracks and can't receive treatment. Even after Medicaid expansion, more than 300,000 Virginians don't have health insurance. And about 20% of that number is African American.  If we opened up Medicaid eligibility to include more people, more minorities could access the mental health treatment they need. So, obviously, we need to work on that. 
Untreated Mental Health Issues Could Lead to Mass Incarceration
Another reason why minorities don't get help for mental health issues is that they are often locked up in jail before they can get the treatment they need. In Virginia, 28.3% of the female incarcerated population was diagnosed with a mental illness while 15.3% of the male population was diagnosed with a mental illness. Since African Americans are five times more likely to be incarcerated than the white population in Virginia, I would propose that a lot of the people in jail who are living with mental illness are people of color. 
Could it be that people are being locked up because their mental health disorders aren't being treated? Perhaps instead of locking people up, we can push for increased accessibility and affordability of mental health services?
One of the primary reasons for Minority Mental Health Month is to encourage improved access to mental health treatment and services, and to promote public awareness of mental illness. We need more organizations in the community like BMMP working to remove the stigma around seeking treatment for mental health issues and pushing for increased access to services. 
During my time with BMMP, we had lots of people from the community tell us how much they appreciated having the space to talk through some of these issues. By creating the forum, people were able to discuss things that had been bothering them in positive, supportive company. The goal is for there to be even more spaces like these that are funded, so we can continue to give everyone in our communities the resources and support they deserve.
Interested in advocating for better mental health services for marginalized communities? Make sure you've pledged to vote! If we elect more people to office who support expanding access to mental health services, more people could get treatment.  
Check Out Progress Virginia's Other Coverage on Race and Healthcare in Virginia: