By Kimberly R. Nario
Last year I wrote about guns. This year, I'm writing about guns. I'm sick of writing about guns.
My brother was a student at Virginia Tech in 2007.
My mom worked near the municipal building in Virginia Beach in 2019.
My family frequents a restaurant across from the Walmart in Chesapeake.
My mind has darted from one thank goodness they weren't there to the next. Meanwhile, someone else doesn't get to say thank goodness. It's starting to feel like luck is the only thing keeping a lot of us from hearing devastating news about our loved ones, or becoming the devastating news ourselves. But luck is just thoughts and prayers before bullets inevitably tear through our communities.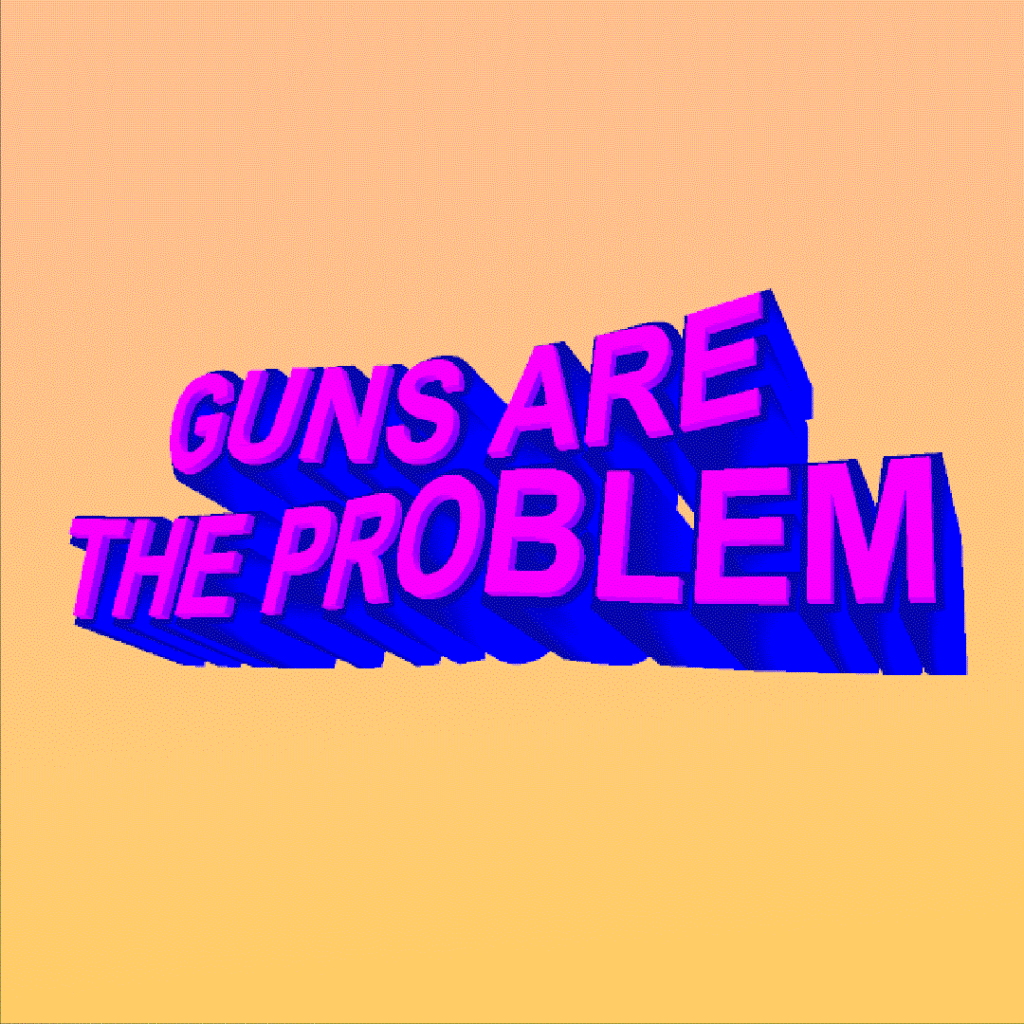 Shockingly, the constant stream of gun violence and mass shooting headlines don't seem to have any impact on MAGA Republicans and NRA lobbyists. Which begs the question: do our state legislators give a f**k about gun violence prevention? Fact: some of them do. Truth: enough of them don't.
This past session, Del. Cia Price introduced a bill to create a study on the social, physical, emotional, and economic effects of gun violence on communities across the Commonwealth. One would think everyone could be on board with this. Gun violence is a problem. As of 10:00AM, on May 10, 2023, Virginia has had 54 mass shootings this year alone. That's more than the entire country of France. Obviously something needs to change, and a study is a start. But we won't get that study, because Republicans in a House Rules subcommittee killed the bill. Feel free to ask them why: Del. Bobby Orrock, Del. Tony Wilt, Del. Kathy Byron, and Del. Chris Head.
Okay, so they don't want a study, fine. How about some simple, easy to follow rules? We could make it mandatory to lock the car doors if someone leaves the car, and there's a gun inside. Absolutely not, thanks to the votes of Del. Nick Freitas, Del. Matt Fariss, Del. Bill Wiley, Del. Jason Ballard, Del. A.C. Cordoza, and Del. Marie March. Side note: Del. Bill Wiley introduced a bill to allow people to carry their concealed handgun without a permit. Del. Marie March did the same. She also patroned a bill to repeal substantial risk orders, a tool to keep guns out of the hands of people who pose a substantial risk of harming themselves or others. Del. Nick Freitas did the same.
Those same Republicans in the House Public Safety Subcommittee also voted down a bill requiring firearms and ammunition to be locked in a container, compartment, or cabinet that is inaccessible to minors or people prohibited from possessing a firearm who are living in the residence. Essentially, Sen. Jennifer Boysko's bill would have helped keep guns away from people who shouldn't have access to them. So what's the problem?
It's guns. And legislators. The bills listed here are only a small sample. There are so many more gun violence prevention bills that progressives tried to pass last session. But we can't do it with the wrong people in power. This is a major election year for Virginia. Every single seat in the Virginia Senate and the Virginia House of Delegates is on the ballot. If you want progressive policies, we need the right people in place.
Early voting for the primary is happening right now. The last day to register to vote is May 30. You have until June 9, at 5PM, to request a mail-in ballot. Early voting on Saturdays starts on June 10. The Primary Election is June 23. The General Election is November 7. It's time to elect people who will give us more than thoughts and prayers.
Further reading: